2023-2024 Catalog
2023-2024 Catalog
---
Materiales de la Universidad son disponibles en Española llamando a la Oficina de Admisiones de Northwest Florida State College al (850) 729-5205.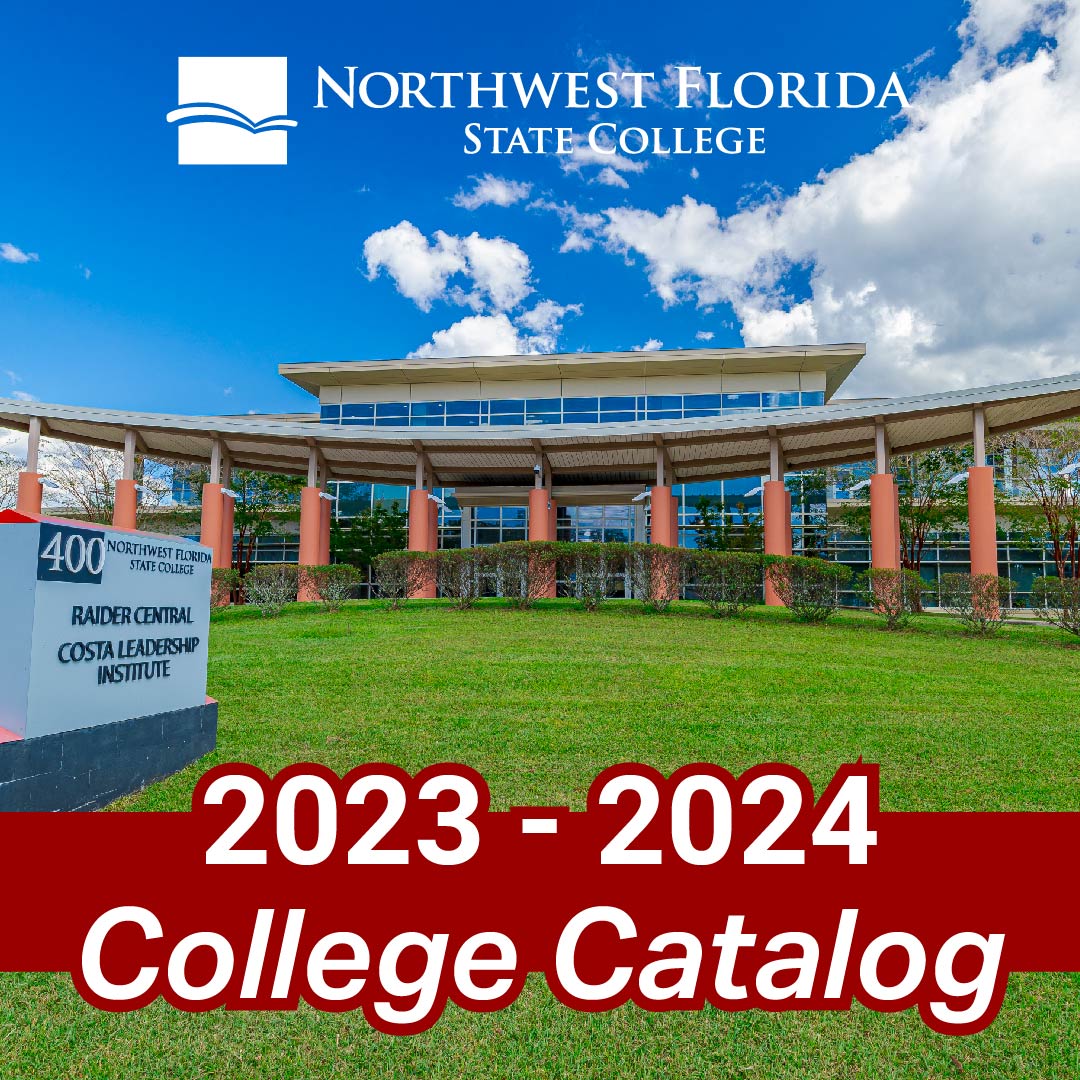 View the catalog by clicking on an item in the menu to the left. 
Catalog Icon Guide
| | |
| --- | --- |
| | Use this icon to generate a pop-up page formatted to neatly print. |
| | Use this icon to create your own pesonal catalog of programs and courses that are important to you!  To use this feature, open the "My Catalog" link at the bottom of the left navigation pane and create an account using only your email address and a password.  Once you have created an account, add programs and courses to your catalog favorites by clicking the star icon on the top of each page. |
| | Use this icon to easily print sections of the catalog.  You can print only the pages of the catalog that matter to you.  You can also save pages to a PDF file to save for future use. |
| | Use this icon if you need further information on how to use this catalog. |
| | Use this icon to go back to the top of the current page. |
---
The provisions of this publication are not to be construed as a contract between the student and Northwest Florida State College. The college reserves the right to change any provision or requirement when such action becomes necessary. Official announcements are available through the Office of Academic Affairs, Student Affairs and are posted in the Student Services Center, and when possible, listed in the Schedule of Classes. Students are responsible for meeting, in full, the appropriate requirements for graduation or program completion and are advised to work closely with counselors/advisors in planning of a program of study. Students are expected to familiarize themselves with all rules and regulations of the college.
---
The college environment is an open intellectual forum where varying opinions may be freely expressed and fairly debated. Each member of the college is expected to participate seriously and purposefully in college life. While the freedom to express ideas and beliefs will be respected, conduct and behavior that result in the defacement of property, intimidation of others, or the disruption of any college activity will not be tolerated or permitted and will be subject to disciplinary action. Instructors explain classroom requirements, and students are expected to assume full responsibility for their own actions.
---